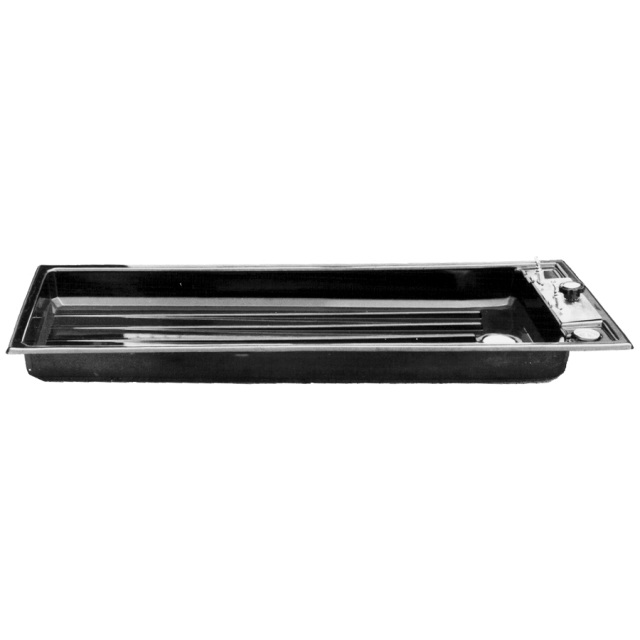 6 Foot Econo TRP Sink™
72″ x 29″ x 5″. Holds three 16″ x 20″ trays. 1-7 GPM mixer. Three inch thermometer with recalibration screw. One valve tempered, one untempered water outlet with ¾" GHT fitting.
All 6ft sinks have a charge of 65.00 included in the price shown. UPS will not take these items due to their size. They must ship Via large truck.