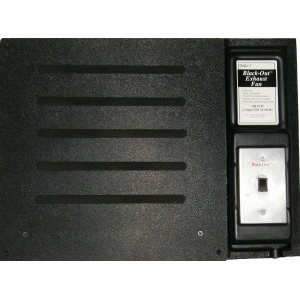 Black Out™ Exhaust Fan
Keeps work space fresh and properly ventilated for safety and comfort.
Low noise.
Computer designed baffles allow free air exchange. Maintains a totally light tight environment.
Complete change of air every 3 minutes.
UL and CSA listed fan motor.
Three prong grounded plug.
One Year LTD Warranty.
ABS plastic housing, fit 6″ duct.
Fan Size - 12"
Mount - Ceiling / Wall
CFM - 700
Room Size - 12' x 12'